The benefits when making CBD at home
Oil is one of the most common ways to consume CBD. Most of us will pop into the shop and buy accordingly to our budget or health preferences. There are sadly some limitations for some of us depending on the store product types availability and regulations in your country.
Worried about your budget or even what some CBD oil manufactures are adding to their mix? Worry no more, You can make your own CBD in your kitchen and not need to put on your lab coat. With a few easy steps and a few common household items, it is achievable. 
The methods
First of you must decide on which method you would like to use and or can use. There are two easy methods to extract the oil from the plant material namely Oil method and the alcohol method.
Both will give you excellent results, but it all comes down to the strain and quality of the cannabis.
Oil Method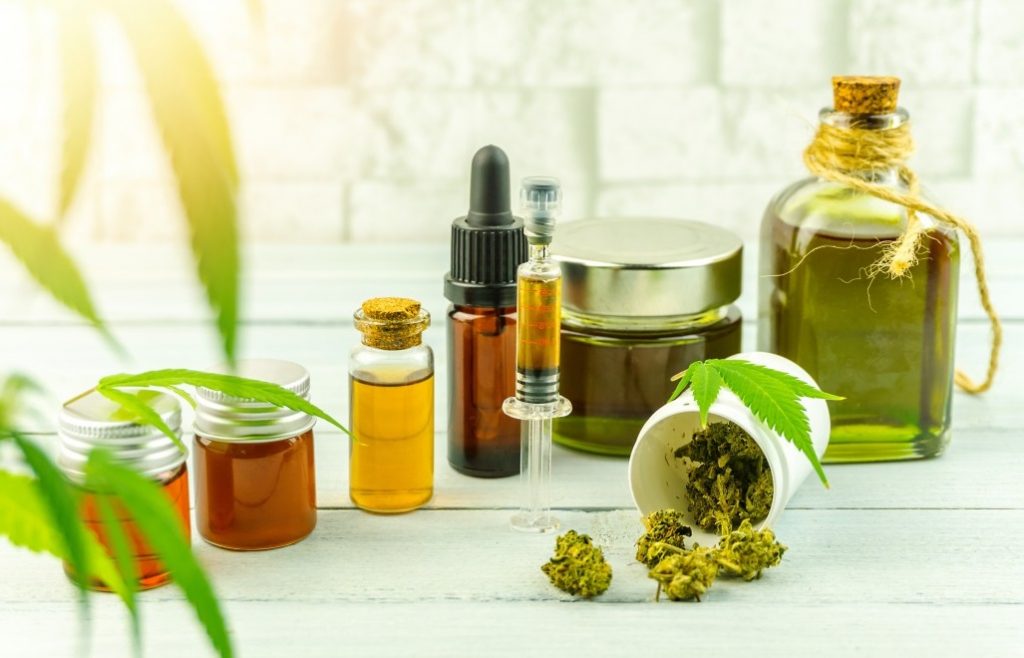 The equipment that is needed
• Double boiler (two pots)
• Baking tray
• Parchment paper
• Herb grinder (or scissors)
• Coffee filter, cheesecloth or something similar
• Glass jar or botel with lid for storage
The ingredients
• 30g hemp flowers
• 450g carrier oil (hemp seed and coconut are best and preferred oils, but olive oil or any edible plant-based oil will also work)
The how-to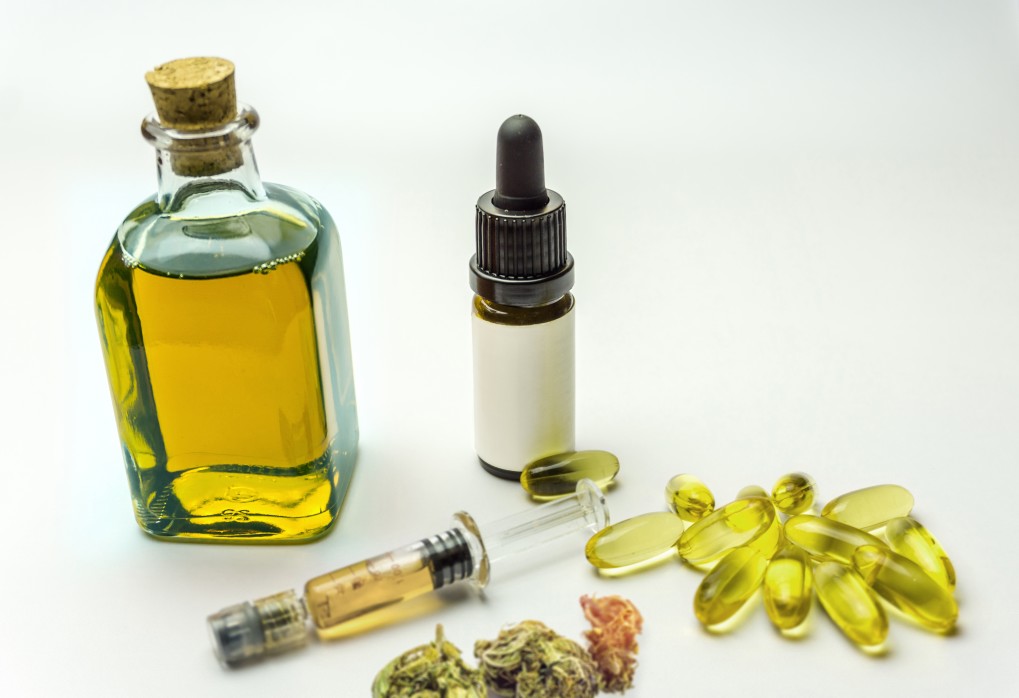 1 Prepping
You will need to make the hemp flowers fine and not into a powder form, just into small pieces, and even as well to allow maximum CBD oil extraction. So if possible use a herb grinder. Using scissors will make the proses more time consuming and will require a little more effort. Especially to make all the hemp flowers even and as small as possible.
2 Baking
Line a baking tray with parchment paper and spread the ground-up hemp flowers evenly onto it. Preheat the oven to 110ºC (225ºF) and let it bake for an hour, the flower should turn to a light brown color and will be a little bit brittle (crispy). This will begin the decarboxylation process, where the inactive CBDA is converted into active CBD.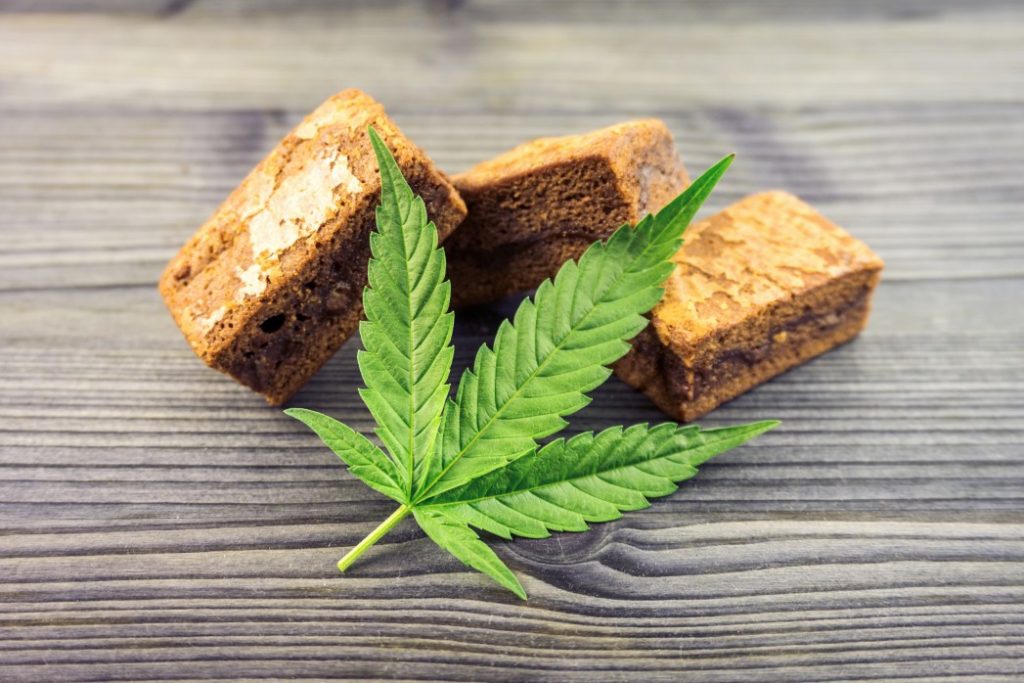 3 Extraction
Mix the fine hemp flowers and oil you chose to use. Place the mixture into a double boiler, fill up the bottom with water, and keep an eye on the water level to prevent an interruption and or to stop the extraction processes without knowing it. Keep the temperature above 150ºC for 2 to 3 hours. This will evaporate the terpenes and the product will have a brownish-green color.
4 Separating
Carefully separate the double boiler or remove the pot from the heated water. Take your glass jar or bottle and place your filter over the opening and pour in your homemade CBD oil and let the filter sit for a few minutes with the plant material so all the oil is separated from the hemp material that is left. Remove the filter with the solid matter and throw it away.
Store your CBD oil in a cool, dry place out of direct sunlight.
The Alcohol method
The ingredients:
Around 30g ground buds or 60–100g ground dried shake or trim
• High-proof, food-safe grain alcohol
The following equipment is needed:
• Mixing bowl
• Baking tray
• Parchment paper
• Grinder
• Fine strainer such as a piece of cheesecloth or a sieve
• Catchment container
• Double boiler (a set of two fitted saucepans/pots stacked together with space between them)
• Wooden spoon
• Spatula
• Funnel
• Plastic syringe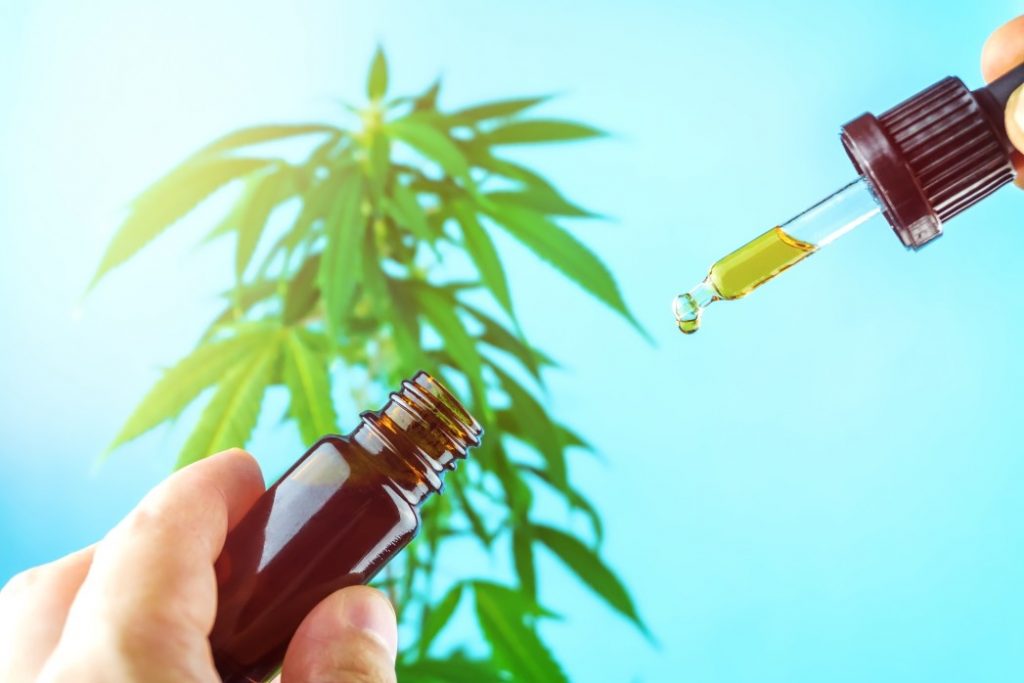 Now follow the following steps:
You now need to use a grinder to ensure that it is a fine consistency. Place it on a tray on parchment paper and bake for 1 hour at 110 degrees Celsius.
Place your decarbonated buds into a mixing bowl with alcohol, to let the plant matter submerge. Now stir it for 5 to 10 minutes. This will cause the CBD and terpenes to get extracted.
Separate the CBD extract from the alcohol. Use a filter and strain the solution into a bowl. You can repeat this process a few times using fresh alcohol.
Set up your double boiler.Pour the alcohol in the top and apply heat. Now keep stirring the mixture for 20 minutes while the alcohol evaporates. Just remember the vapor will be highly flammable and can be a fire hazard.
It will be a tar like consistency when all the alcohol is removed. You can use a syringe to draw it up while it is still warm, because it just makes it easier to store.
There you have it; you can choose between 2 methods to make your CBD oil in the comfort of your own home. It is as easy as that, try it!